This article describes the steps needed to add a new creditor or to edit an existing creditor within the CRM. It is divided into two sections:
Adding a New Creditor
Creditors may be added to the CRM automatically when a user enters a debt for a contact (if the creditor for said debt does not already exist in the system). Otherwise, a user can add a new creditor by following the steps below.
To begin, log in to the CRM and go to the Creditors Tab. From there, click "Add Creditor" in the Navigation Bar as highlighted in red below.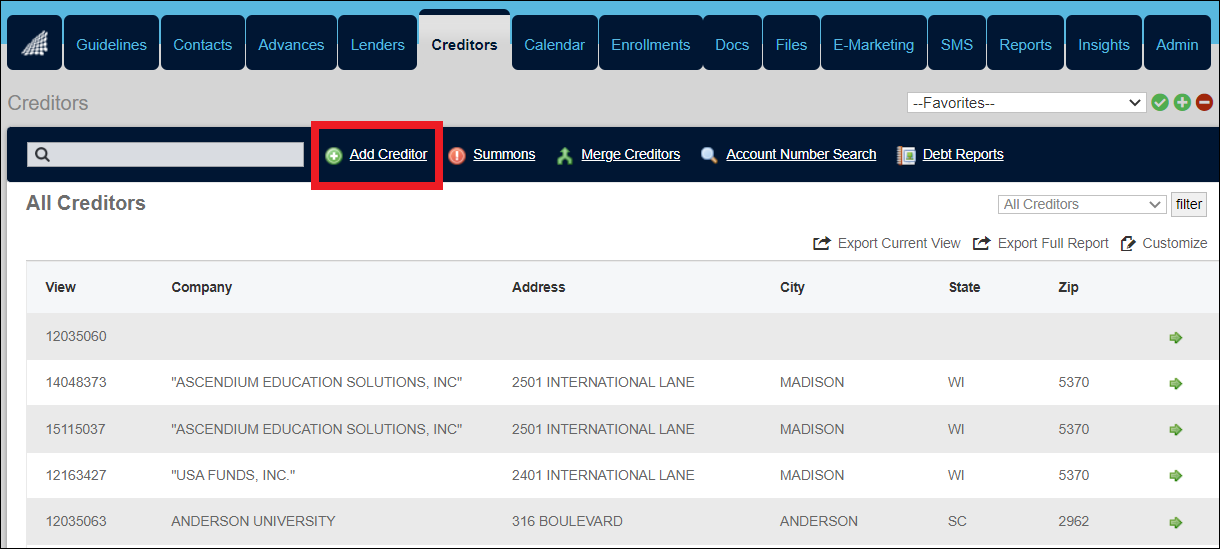 A page should appear like the one shown below. Begin by choosing whether this will be an active or inactive creditor using the "Active Creditor" dropdown menu. Complete all the remaining fields that you can. After checking your entry for accuracy, click "Save Creditor" found near the top of the "Add a Creditor" page.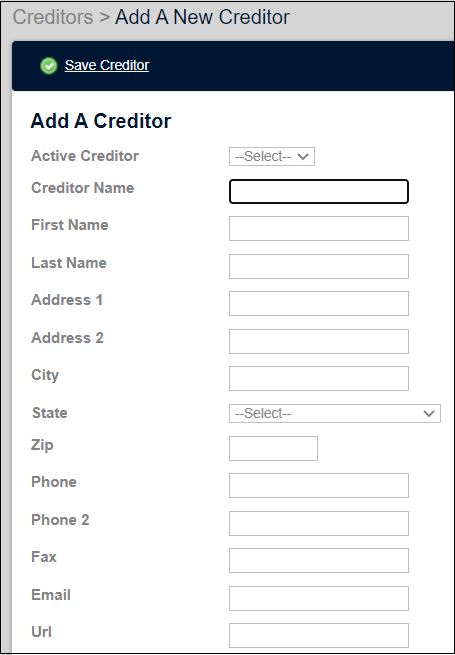 Editing an existing Creditor
To edit an existing Creditor, be sure you are logged in to the CRM. Click on the Creditors Tab and select the creditor that you wish to edit by clicking on the green arrow for that creditor (see red highlighted area below on the right). In addition, the user can search for a particular creditor to modify by typing their name in the navigation bar's search text box (see red highlighted area below on the left side of the page).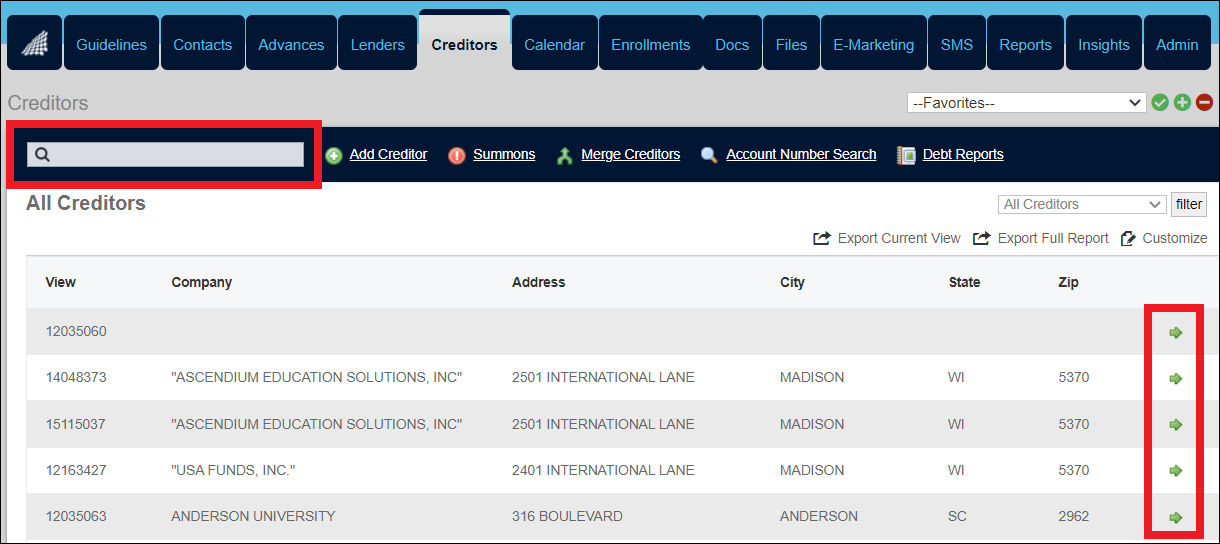 Click "Edit Creditor" (highlighted in red below) from the navigation bar to make the desired changes.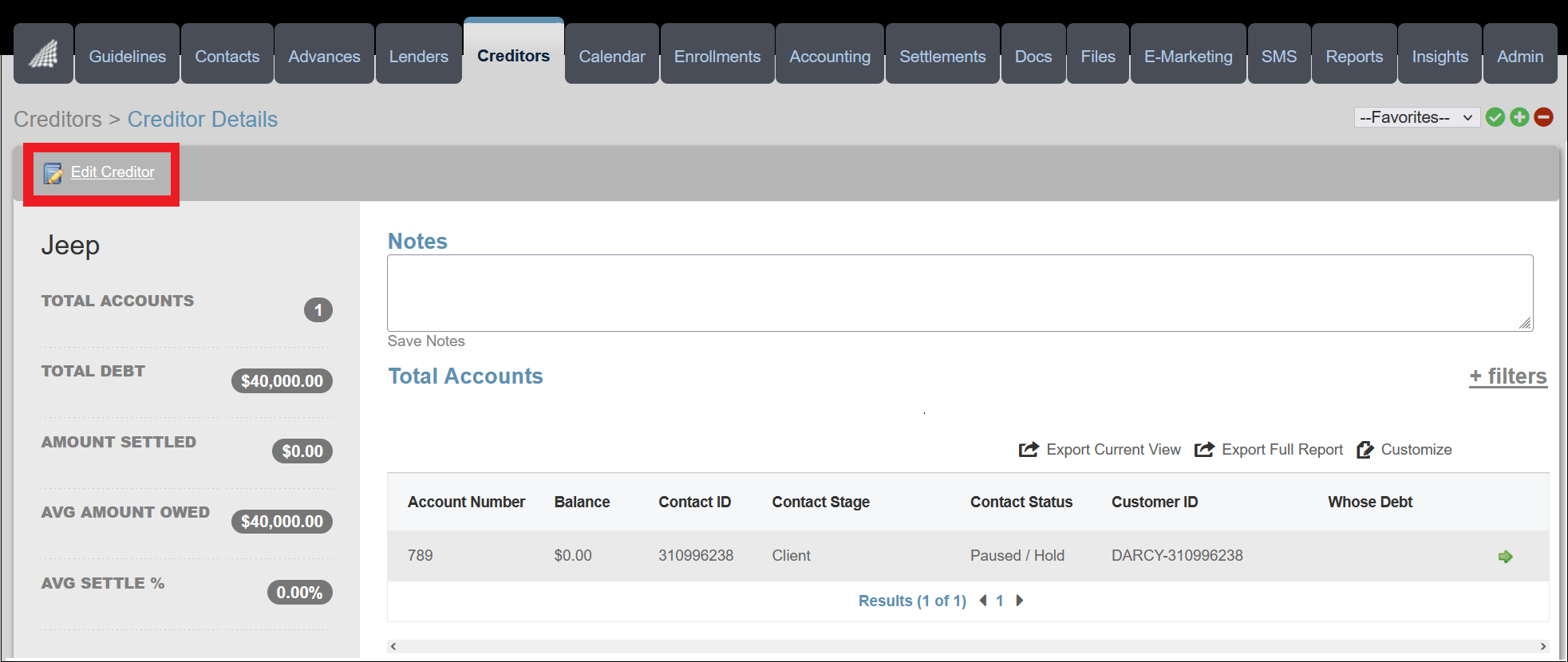 The following page appears that is like the "Create Editor" page.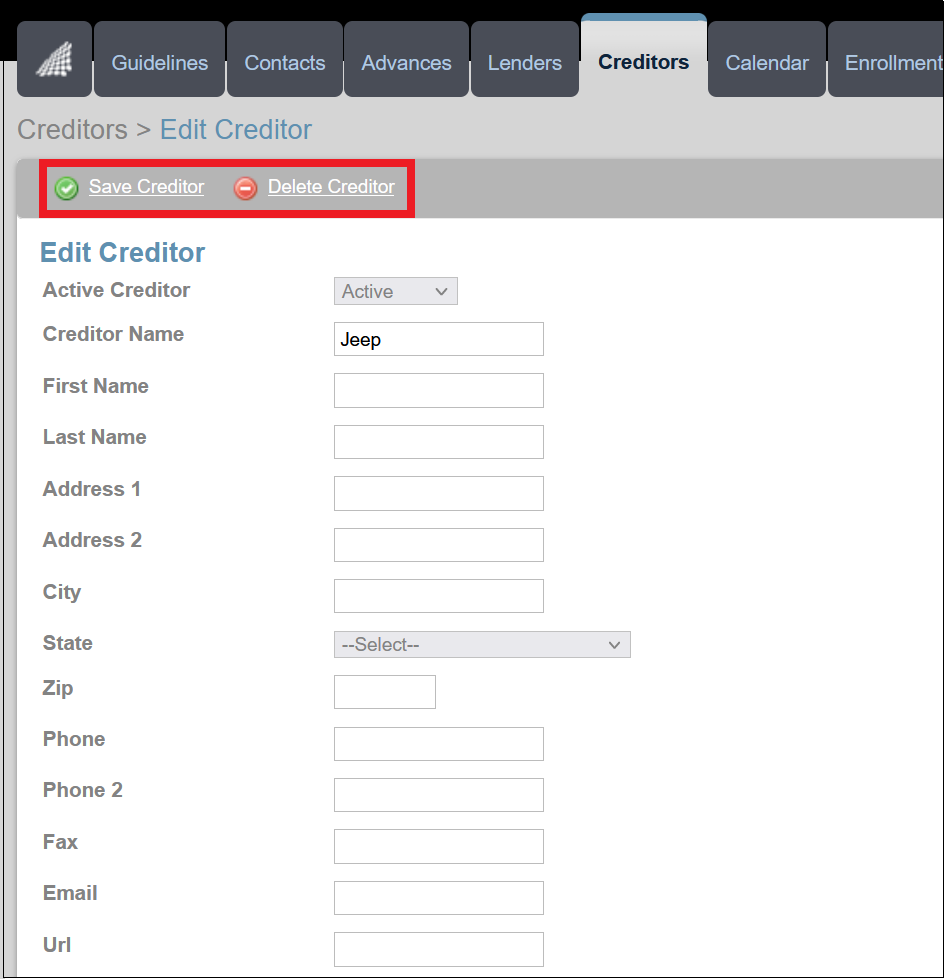 Once you have made your edits and confirmed their accuracy, click the "Save Creditor" option in the navigation bar (highlighted in red at the top of the image shown above).
NOTE: If you wish to delete the creditor you are working on, you may click the "Delete Creditor" option in the navigation bar (also highlighted above in red), to do so.
IMPORTANT: Clients should not try to delete creditors with debts associated with them. Contact support@setforth.com for more assistance.