| | | | |
| --- | --- | --- | --- |
| Doc. Number | Article Title | Effective Date | Version |
| FHC-XX | Payout Terms of an Accepted Settlement | October 12, 2023 | 0.2 |
This article was developed to describe the process of assigning payout terms of an accepted settlement. Once you have reached a settlement with a creditor for a client's debt, you can accept their offer and define the payment terms in the CRM.
To do this:
1.) Find the settlement you wish to accept in the list of offers from the "Settlements" tab.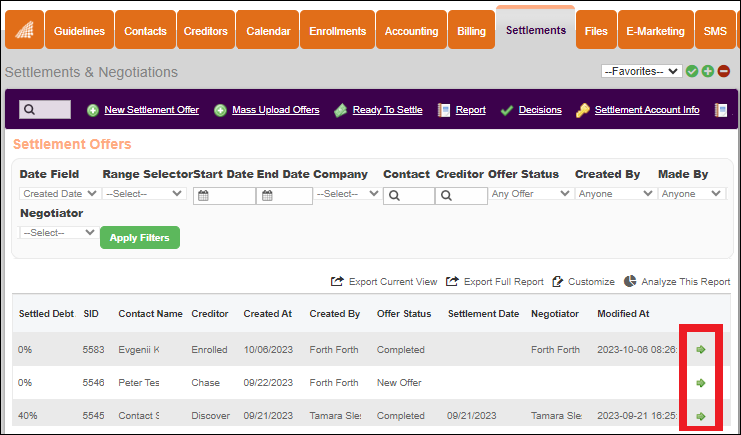 2.) Click on the green arrow to edit.
3.) If a settlement offer was already accepted, and a payment needs to be adjusted, make the adjustment from the Adjust Payment screen available via the client's Enrollment Details page. The Settlement Offer for an accepted/completed settlement offer should only be edited if the aim of the user is to void it.
4.) If a settlement offer is not already accepted, you will be taken to the offer details page. All payment terms are filled out on this page. From the "Offer Terms" subtab (see below), the top section is where you can make adjustments to the offer amount, offer percentage, who made the offers, the name of the negotiator, and the date this offer will expire.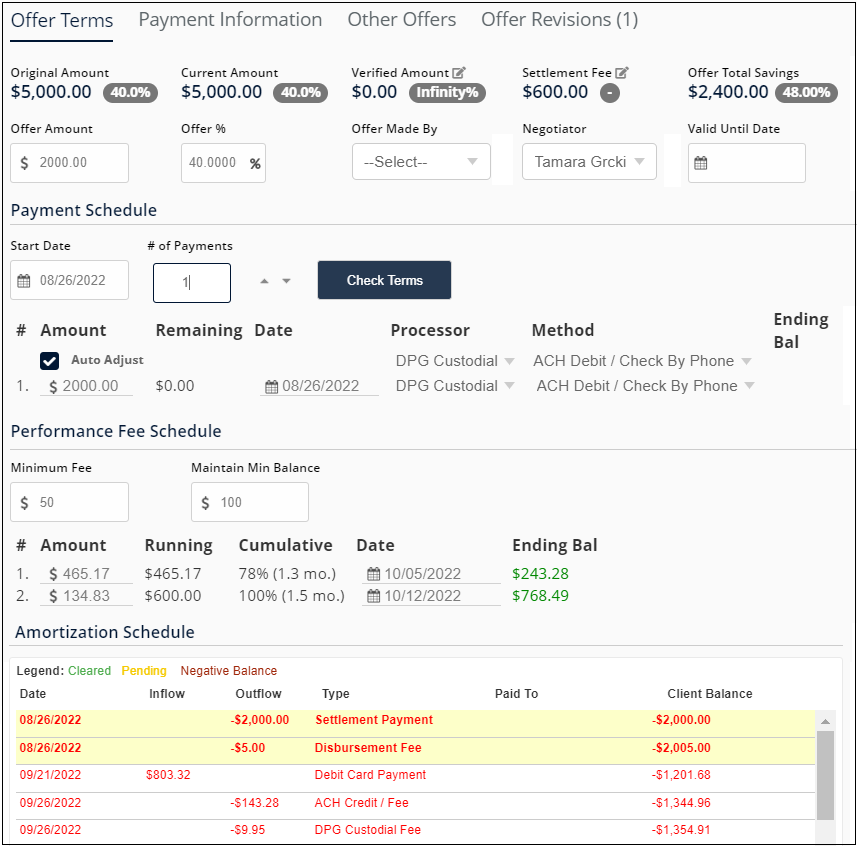 5.) From the "Payment Schedule" section, you can choose the number of payments you wish to pay and the recurring start of these at the top of the screen.

6.) From the "Performance Fee Schedule" section, you can assign a Minimum Fee, a required minimum balance, and you may edit the amount and dates of each performance fee (see below).  

7.) Go to the "Payment Information" subtab, and enter the remaining details of the offer including performance fee information, payee check information, and check reference information (see below).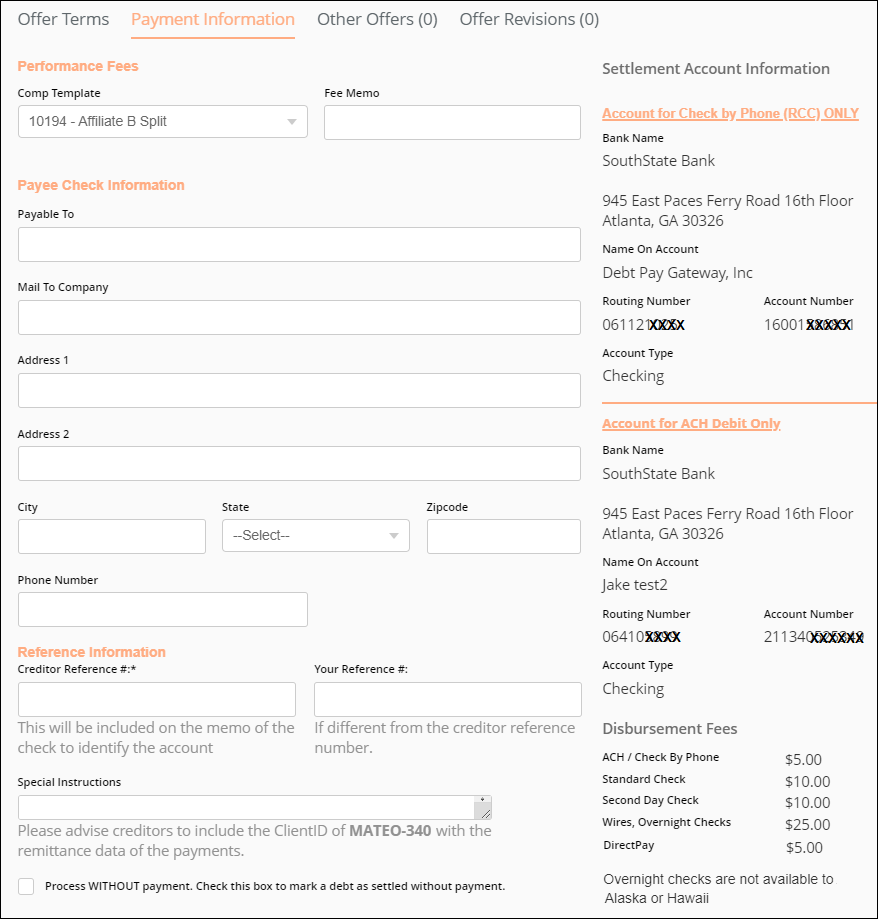 8.) Once you confirm that the information from the "Offer Terms" and "Payment Information" subtabs is correct, scroll up to the top of the page. On the top right-hand side of the page, change the status dropdown menu to "Accepted" and click the green "Save Offer" button (see below).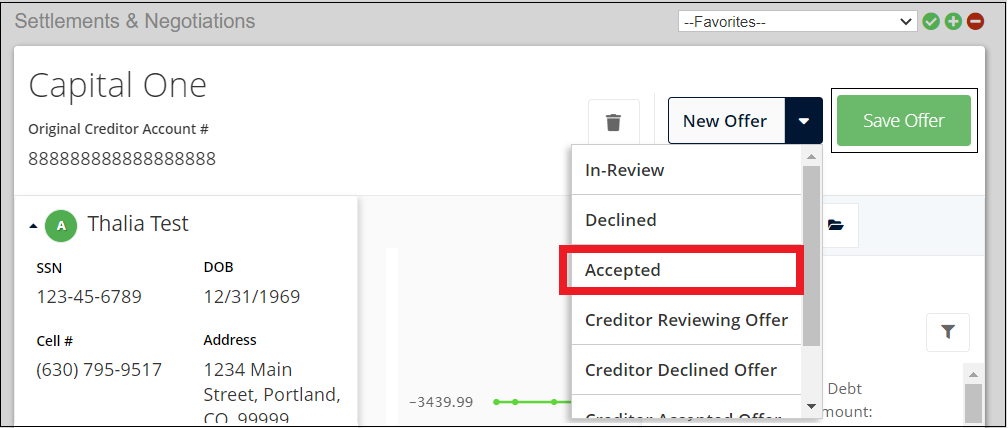 Article Version History: 
| | | |
| --- | --- | --- |
| Version | Effective Date | Description |
| Basic | 12/26/2016 | Initial Release |
| 0.1 | 09/12/2022 | Added document header; replaced one screenshot; minor formatting updates. |
| 0.2 | 10/12/2023 | Added version control footer; refreshed several screenshots to better reflect the Forth CRM user interface. |
|   |   |   |