| | | | |
| --- | --- | --- | --- |
| Doc. Number | Article Title | Effective Date | Version |
| FHC-XX | PayZang | November 06, 2023 | 0.2 |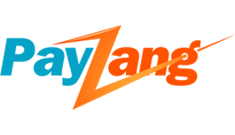 ---
PayZang is a payment gateway that links Forth to merchant processors.
Integration Details:
Accepts only ACH Debit transaction type.
Forth CRM accounts with the Multi-Company/Affiliate Enhancement can integrate unique PayZang gateways to each individual company.
Processing Details:
PayZang processes payments in batches, on the day that they are scheduled.
Batch Time (CST):
2:30PM
Batch Times are permanent and cannot be changed or customized.
Integrating PayZang with Forth
To integrate your PayZang gateway account with Forth, you must send an email request to Support@setforth.com. Your email request must contain the following company details and PayZang gateway account API credentials:
Company Name
Client ID
Secure FTP:
How do I obtain my PayZang API credentials?
---
Don't have a PayZang gateway account?
Create Account
Article Version History: 
| | | |
| --- | --- | --- |
| Version | Effective Date | Description |
| Basic | 12/05/2017 | Initial Release |
| 0.1 | 10/18/2018 | Minor formatting updates |
| 0.2 | 11/06/2023 | Added header and version control footer; Confirmed removal of out-of-date company references and hyperlinks. |
|   |   |   |
|   |   |   |