| | | | |
| --- | --- | --- | --- |
| Doc. Number | Article Title | Effective Date | Version |
| FHC-XX | Five9 | November 07, 2023 | 0.2 |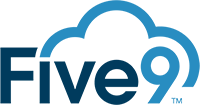 ---
Five9 is a phone system that integrates with Forth.
Integration Details
Incoming call screen pop-up
Ability to post CRM contacts into dialer campaigns using WebHooks
Call Dispositions
Click-to-Call
Integrating Five9 with Forth
Before you begin the setup process your CRM account must have signed up for a phone system integration. If you have not yet and are interested please contact sales@setforth.com or call (630) 394-6260.
Once you have signed up for the phone system add-on, you will then have access to the Five9 Settings Pages and can begin the setup and configuration process.
Setting Up Five9
Our Setup Team handles all Five9 setups. Please submit an email request to Support@setforth.com for assistance. Your email request must contain the following company details and Five9 account credentials:
Company Name
API Username
API Password
Click-to-Call information:
Outgoing Campaign Name 

(has to match the exact name of the campaign in Five9)

Agent Username, Agent Password
Article Version History: 
| | | |
| --- | --- | --- |
| Version | Effective Date | Description |
| Basic | 01/03/2018 | Initial Release |
| 0.1 | 09/01/2022 | Minor formatting updates |
| 0.2 | 11/07/2023 | Added header and version control footer; Removed out-of-date company references and hyperlinks. |
|   |   |   |
|   |   |   |