| | | | |
| --- | --- | --- | --- |
| Doc. Number | Article Title | Effective Date | Version |
| FHC-XX | Freedom Debt Relief (CAP) | November 07, 2023 | 0.2 |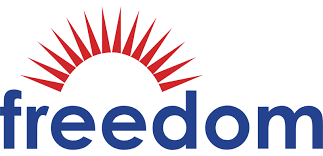 ---
Freedom Debt Relief is the largest debt settlement company in the nation, having settled over $8 billion in debt since 2002.
Integration Details
Once integrated, you'll gain access to the Submit to Freedom Financial button on the Client Dashboard, just below the Client Snapshot.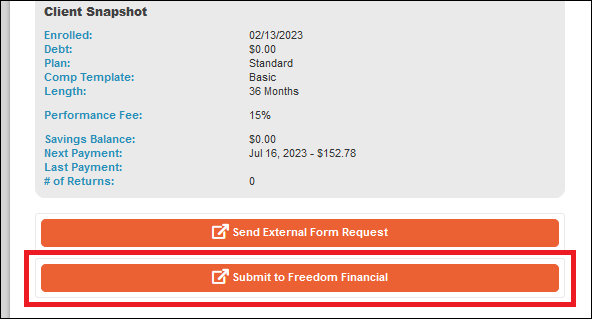 Clicking Submit to Freedom Financial performs the following actions:
Creates the client's profile in CAP's system.

Adds a link on the contact's dashboard to open the profile page in CAP.
Integrating Freedom (CAP) with Forth
To integrate CAP with Forth, you will need to sign up for the CAP Enhancement. If you have not and are interested please contact Sales@setforth.com or call (630)394-6260. You will then need to send an email request to Support@setforth.com. Your email request must contain the following company details and CAP account credentials:
Company Name
Username
Password
Article Version History: 
| | | |
| --- | --- | --- |
| Version | Effective Date | Description |
| Basic | 06/19/2018 | Initial Release |
| 0.1 | 04/28/2021 | Minor formatting updates |
| 0.2 | 11/07/2023 | Added header and version control footer; Removed out-of-date company references and hyperlinks; refreshed one screenshot. |
|   |   |   |
|   |   |   |