| | | | |
| --- | --- | --- | --- |
| Doc. Number | Article Title | Effective Date | Version |
| FHC-XX | Credit Bureau Connection | November 07, 2023 | 0.2 |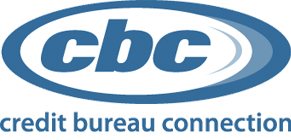 ---
Credit Bureau Connection (CBC) is the industry leader in credit report and compliance solutions.
Integration Details
The CBC integration is only available for the Student Loans file type.
Once integrated, you'll gain access to the "Pull Credit Report" dropdown menu button on the Client Dashboard < Debts subtab. Select Credit Bureau Connection

Selecting Credit Bureau Connection from the dropdown menu performs the following actions:
Automatically adds debts to the client file. A User can then choose which debts to enroll.
Adds the Credit Report PDF to the Docs subtab > Uploaded Files on the Client Dashboard.

Integrating CBC with Forth
To integrate CBC with Forth, you must sign up for the CBC Enhancement. If you have not and are interested please contact Sales@setforth.com or call (630)394-6260. You will then need to send an email request to Support@setforth.com. Your email request must contain the following company details and CBC account credentials:
Company Name
User ID Prefix
User ID
Customer ID
Password
Article Version History: 
| | | |
| --- | --- | --- |
| Version | Effective Date | Description |
| Basic | 01/04/2018 | Initial Release |
| 0.1 | 04/28/2021 | Minor formatting updates |
| 0.2 | 11/07/2023 | Added header and version control footer; Confirmed removal of out-of-date company references and hyperlinks; refreshed both screenshots to match the current user interface. |
|   |   |   |
|   |   |   |