Location: Advances tab > Advance Settings
This article assumes that you have already set up your Advance Statuses. For information regarding creating or customizing Advance Statuses, please see our Advance Settings: Advance Statuses article.
Workflow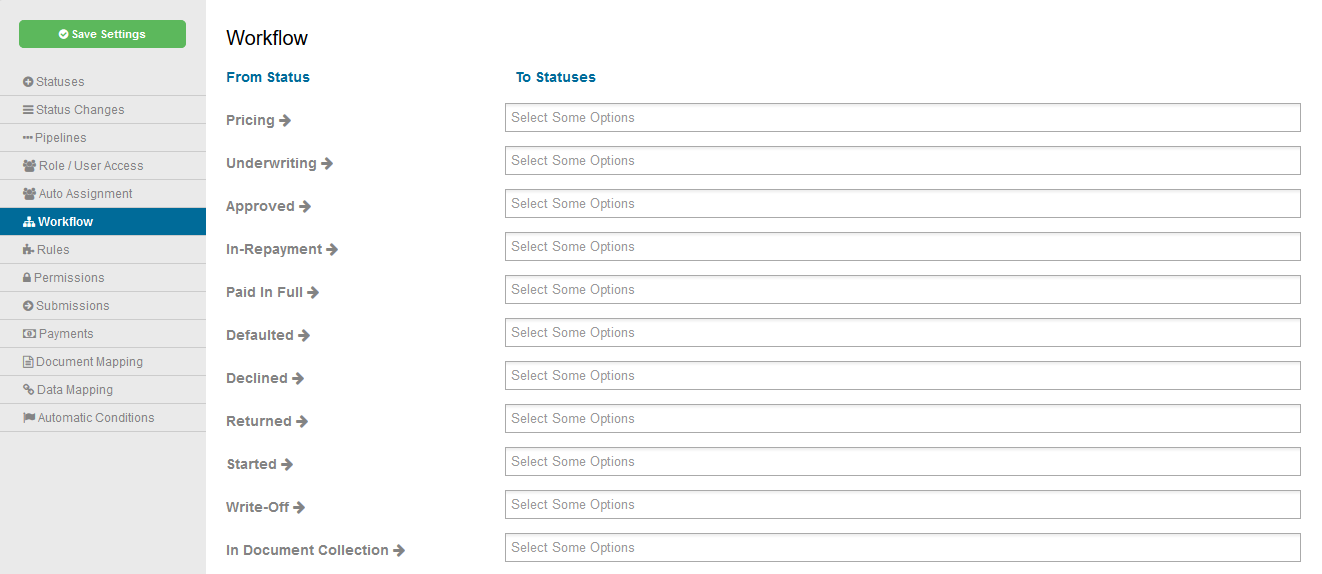 The Workflow tab (pictured above) is where you can define how the system will allow your Users to push advance opportunities through your various advance statuses.
The To Statuses column provides you with a selection box for you to select the Advance Status or Statuses that would come after the respective From Status.
---
Defining the Workflow
For demonstration purposes, we will select a few To Statuses for the Merchant Reviewing Offer Advance Status.

When viewing an advance in the Merchant Reviewing Offer status, we will now only have the ability to update the advance status to either Offer Accepted - Preparing Contracts or Borrower Declined.

**NOTE: If no options are selected in the To Status box, the Advance would effectively be locked in the From Status.
After repeating the above process for each Advance Status listed under the From Status column, our Workflow is now complete. Your Advance Status Workflow should look similar to our default Workflow displayed below.