| | | | |
| --- | --- | --- | --- |
| Doc. Number | Article Title | Effective Date | Version |
| FHC-XX | Advance Settings: Pipelines | February 13, 2023 | 0.2 |
This article was developed to describe how Pipelines work as an "Advance Settings" option within the CRM. To begin, log in to the CRM, click the Advances Tab, and select "Settings" from the Navigation Bar.

Select "Pipelines" from the menu bar at the left of the page.
Pipelines
Pipelines are lists of Advances displayed on the front page of the Advances tab, sorted based on the Advance Status. Creating a new Pipeline is as simple as giving it a Title and then selecting the Advance Statuses that you want to include in the Pipeline.
Creating a Pipeline
For the purpose of demonstration, we will create a basic Pipeline that every CRM should have that includes ALL advance statuses.
Start by giving the Pipeline a title. Since the Pipeline that we are creating will include all advances, we will name it "All".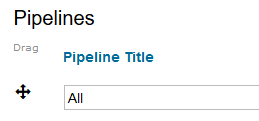 You will then select the Advance Statuses that you want to include in this Pipeline. Since we are creating a Pipeline that will display all advances, we selected every Advance Status.

Following along the same steps as above, we can also create additional Pipelines for each Advance Status that we created in the Advance Statuses article.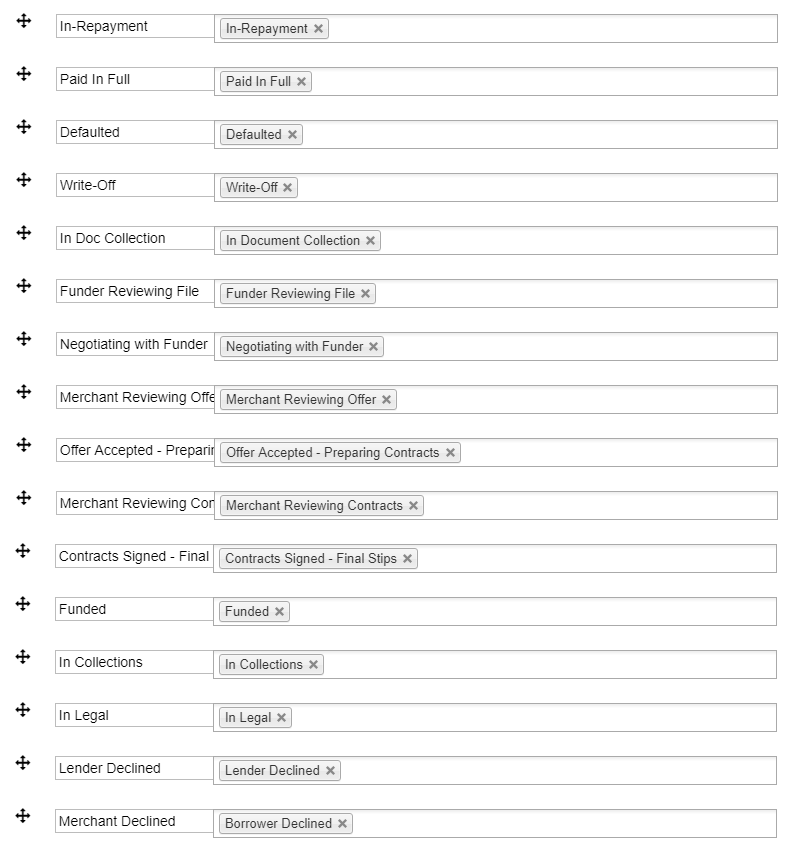 Once you have created each of your Pipelines, the last step is to assign Role / User Access to each Pipeline.
Role / User Access
The Role / User Access section of the Advance Settings defines which Users have access to view each Pipeline. For each Pipeline, you can grant access to an entire Role, or individual Users.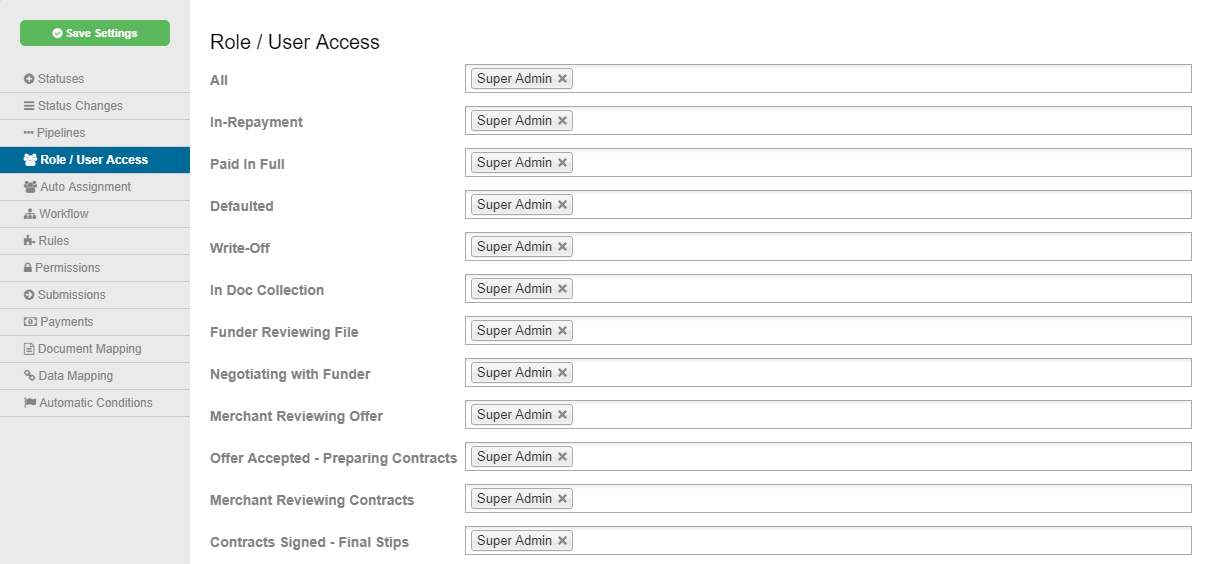 As a general guideline, you will want to grant your Super Admin Role access to view each Pipeline (displayed above). Each Pipeline can then be further customized to be accessible to additional Roles or Users you desire.
---
Viewing your Pipelines
Pipelines can be viewed on the front page of the Advances tab.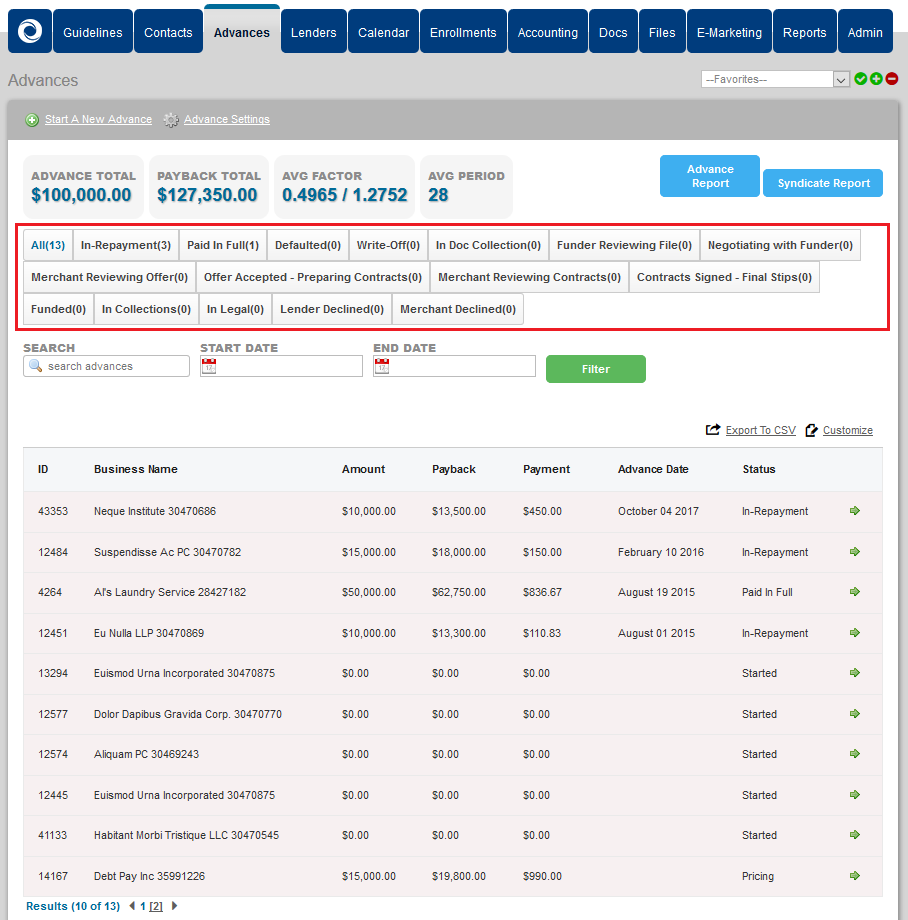 Each Pipeline is labeled on its own tab with a number count of advances in that Pipeline. In the example image above, we are viewing the "All" Pipeline that we created to include every advance status.
To change the data columns displayed for the advances when viewing your Pipelines or to change the number of advances displayed per page, or the Date format, Click Customize.

Article Version History: 
| | | |
| --- | --- | --- |
| Version | Effective Date | Description |
| Basic | 02/28/2018 | Initial Release |
| 0.1 | 03/01/2018 | Minor Updates |
| 0.2 | 02/13/2023 | Added header and version control footer; |