| | | | |
| --- | --- | --- | --- |
| Doc. Number | Article Title | Effective Date | Version |
| FHC-XX | How to Take Screenshots or Capture a Video | February 22, 2023 | Basic |
Taking Screenshots
1. Use the keyboard shortcut: Alt + PrtScn (Print Screen)
On your keyboard, press the keys Alt + PrtScn (Print Screen). This will capture a screenshot of your active window and save it to the clipboard. You'll then need to open an image editing program like Paint and paste the picture from the clipboard. Once pasted into a program like Paint, you'll then be able to edit the image further, or save the image file to your computer's hard drive.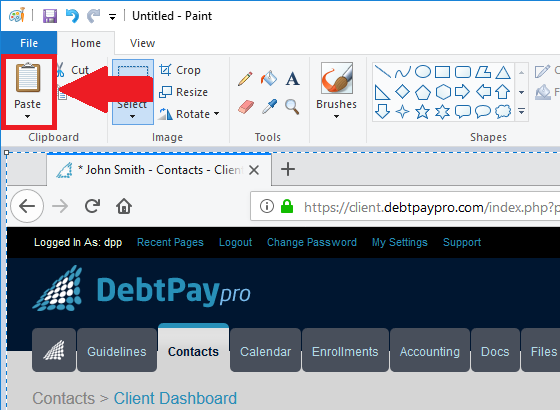 Alternatively you can use Windows Key + PrtScn
This will take a screenshot of your entire desktop and immediately save it as a file on your hard drive. Windows stores the screenshot in the Pictures library, in the Screenshots folder. The file is named "Screenshot(number).png," where the number will vary based on how many screenshots you have taken.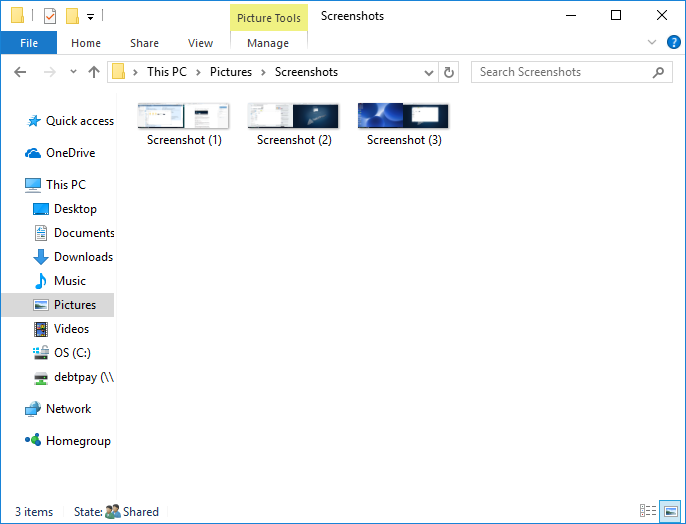 **If you have a laptop, a tablet or a keyboard with the Fn key, you'll need to do the following:
Fn + Alt + PrtScn: Takes a screenshot of the active window. It is the equivalent of pressing Alt + PrtScn on a standard keyboard.
Fn + Windows + PrtScn: Takes a screenshot of the whole screen and saves it as a file on the hard drive.
2. Use the keyboard shortcut: Windows + Shift + S (Windows 10 only)
If you use Windows 10, press Windows + Shift + S to capture a region of your screen and copy it to your clipboard. After you press Windows + Shift + S, the screen is dimmed, and a cursor is shown, that you can use to draw on the screen the region that you want to capture in a screenshot. Draw the area that you want to capture and release the mouse cursor. The screenshot is saved to the clipboard. Open Paint or any other photo editing app and paste the screenshot so that you can edit it and save it.

3. Use the Snipping Tool
The Snipping Tool is a great desktop app for taking screenshots. It can create all kinds of screenshots, and you can also use it to do some light editing. Search for the words "snipping tool" in the Start Menu search box (if you use Windows 10) or on the Start screen (if you use Windows 8.1) and click or tap on the appropriate search result.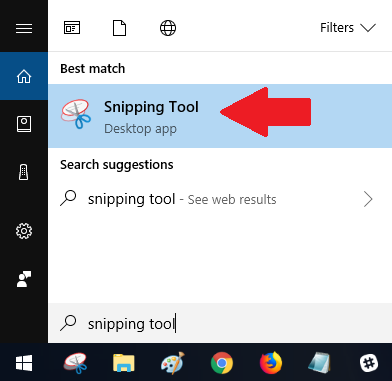 ---
Capturing a Video
You'll find many video capture software programs available online, but we recommend using Screencastify. It is a google Chrome extension available for free on the Chrome Web Store.
1. How to make your first recording
2. Share a recording with a Google Drive link
---
Sending your Screenshot or Video to Support
If you are reporting a bug to support, in many cases it will be necessary to provide us with a Screenshot or Video.
1. Attach your image or video file to an email draft and send it to Support@setforth.com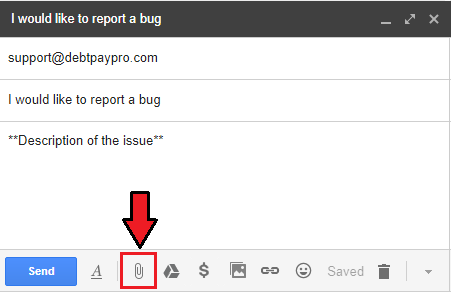 2. Attach your image or video file when opening a Support ticket from our Help Center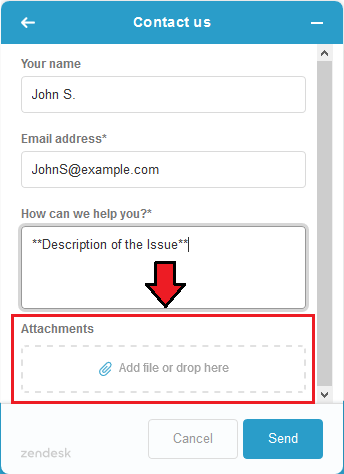 3. Paste a link to your image or video file in the description of your request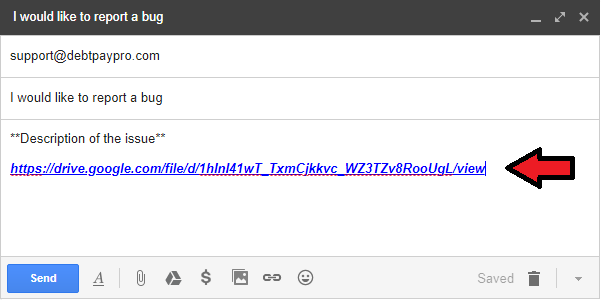 Article Version History:
| | | |
| --- | --- | --- |
| Version | Effective Date | Description |
| Basic | 06/08/2018 | Initial Release |
| 0.1 | 07/07/2021 | Minor Updates |
| 0.2 | 02/22/2023 | Added header and version control footer; eliminated reference to Windows 7. |