| | | | |
| --- | --- | --- | --- |
| Doc. Number | Article Title | Effective Date | Version |
| FHC-XX | Rebalancing Fees | March 27, 2023 | Basic |
This article describes in detail the act of Rebalancing Fees. The article is broken down into two sections:
General
On a contact's Enrollment Details page, as the contact gets further into the program you may need to adjust the payment schedule. This could be because the contact was unable to make a payment, or missed a payment that would have been processed before an earned performance fee is scheduled to process.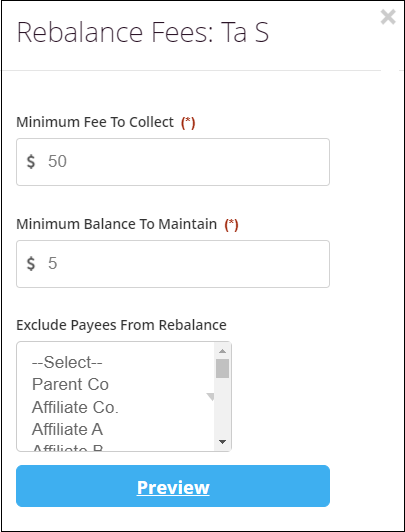 When this happens, you can use the Rebalance Fees button (see the red highlighted area below) to automatically adjust the payment schedule so the performance fees are paid when there is money available.
This acts effectively the same as when you settle a debt on the negotiator's interface and earned performance fees are scheduled. The future payments are analyzed and the earned performance fees are slotted in when there is a positive future balance.
NOTE
The Rebalance Fees button is available to everyone. However, it must be activated by contacting support@setforth.com.
Activating the Rebalance Fees button
Once Forth Support has enabled the Rebalance Fees button, your administrator can activate it by doing the following:
Go to the Admin tab > click Roles.
Scroll down to the Enrollments section.
Select the Rebalance Performance Fees checkbox > click Save.


IMPORTANT
Remember, if you do not see this option, contact Support@setforth.com to have it enabled.
Article Version History:
| | | |
| --- | --- | --- |
| Version | Effective Date | Description |
| Basic | 03/01/2021 | Initial Release |
| 0.1 | 07/15/2022 | Minor Grammatical Updates |
| 0.2 | 03/30/2023 | Added header and version control footer; refreshed screenshots to reflect the current user interface. |