| | | | |
| --- | --- | --- | --- |
| Doc. Number | Article Title | Effective Date | Version |
| FHC-XX | Fees Report | October 10, 2023 | 1.0 |
This article was developed to describe how to access and use the Fees Report available within the CRM. The Fees Report allows management to track the dollar amount of the fees paid to each affiliate per month and year.
To begin, log in to the CRM, click the Reports tab, and then select the button titled, "Fees" (see image below).
Reports & Statistics > Fees Report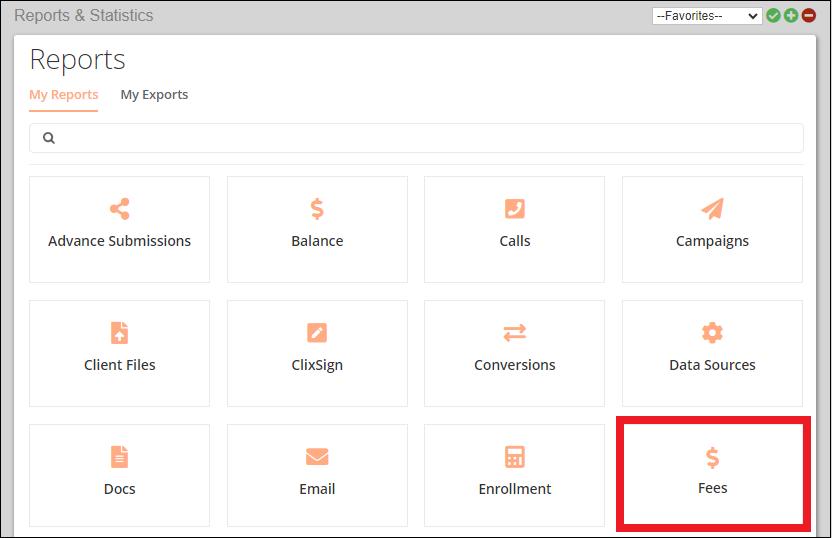 The page that now appears should look like the image shown below. Please note that the Fees Report should be used as an estimate only, and not an actual fee's report, as the report changes constantly based on client payments being returned, and clients being paused or dropped. 
Note that you can search for previous year fees by using the "Year" dropdown menu located at the top right of the page, and highlighted in red in the image below.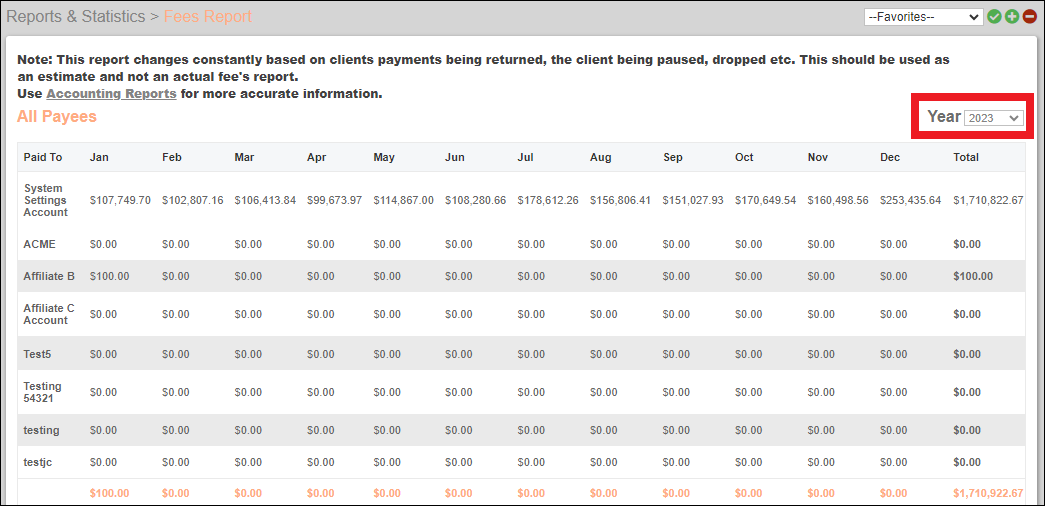 Article Version History: 
| | | |
| --- | --- | --- |
| Version | Effective Date | Description |
| Basic | 12/26/2016 | Initial Release |
| 0.1 | 08/09/2022 | Minor Formatting Update |
| 1.0 | 10/10/2023 | Added header and version control footer; |
|   |   |   |