| | | | |
| --- | --- | --- | --- |
| Doc. Number | Article Title | Effective Date | Version |
| FHC-XX | Calls Report | February 10, 2023 | 0.1 |
This article was developed to explain the functionality of the "Calls" Report, available via the Reports Tab within the Forth CRM.
Once you click on Reports Tab, click on the "Calls" option as shown in the image below.

A "Call Log Details" page will then open.
Using the Calls Report
1. Select the "Count By" report type by clicking on "Date" (highlighted in red below) and then select whether you want the report broken down as Daily, Monthly, or Yearly (at the top right of the page below). This will determine how the data is displayed.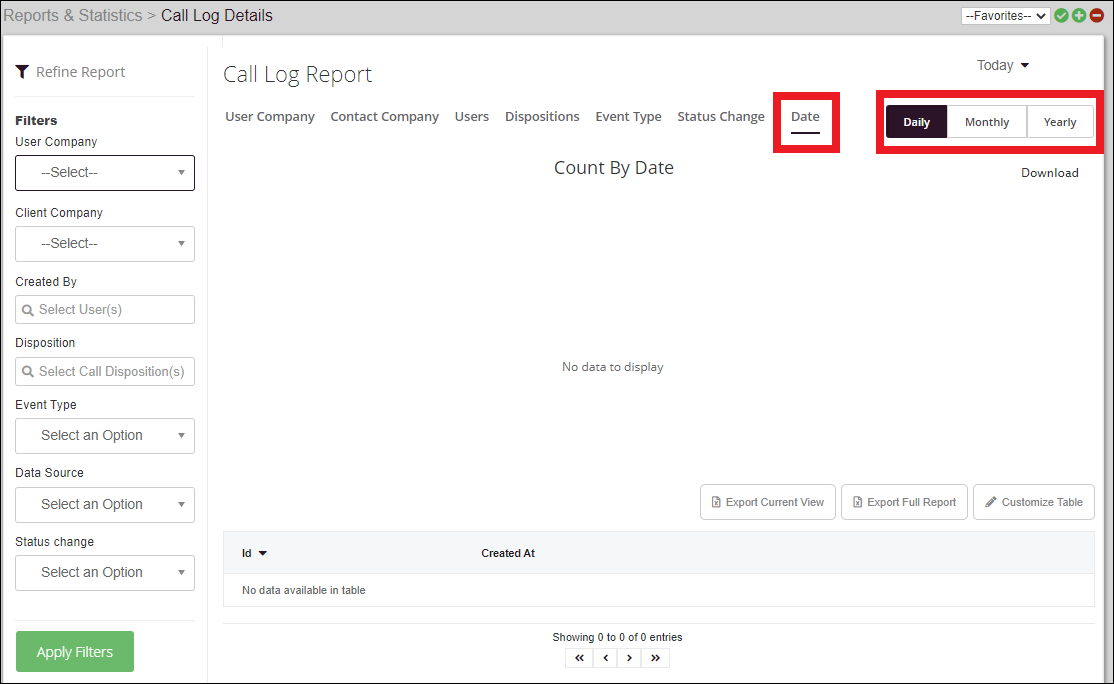 **Note: Click Download on the top right-hand side of the page to download an image of the graph (see below for downloading formats available).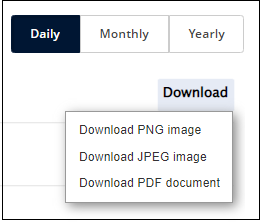 2. Configure the filters found at the left side of the page (i.e., User Company, Client Company, Created By, Disposition, Event Type, Data Source, and Status Change), then click the Apply Filter button. This will determine what data is displayed.

3. Beneath the graph will be a full exportable list of all calls. To export data into a spreadsheet, click either "Export Current View" or "Export Full Report".

Article Version History:
| | | |
| --- | --- | --- |
| Version | Effective Date | Description |
| Basic | 12/26/2016 | Initial Release |
| 0.1 | 02/10/2023 | Added header and version control footer; |