| | | | |
| --- | --- | --- | --- |
| Doc. Number | Article Title | Effective Date | Version |
| FHC-XX | Calls Nested Tab | February 20, 2023 | 0.2 |
This article was developed to describe the functionality of the Calls nested tab. The article is divided into the following sections:
Overview
The Calls nested tab provides the capability to log call activity associated with client files as well as store call activity records created by telephone integrations such as Bluerock®, FreeVoice®, or Ytel®.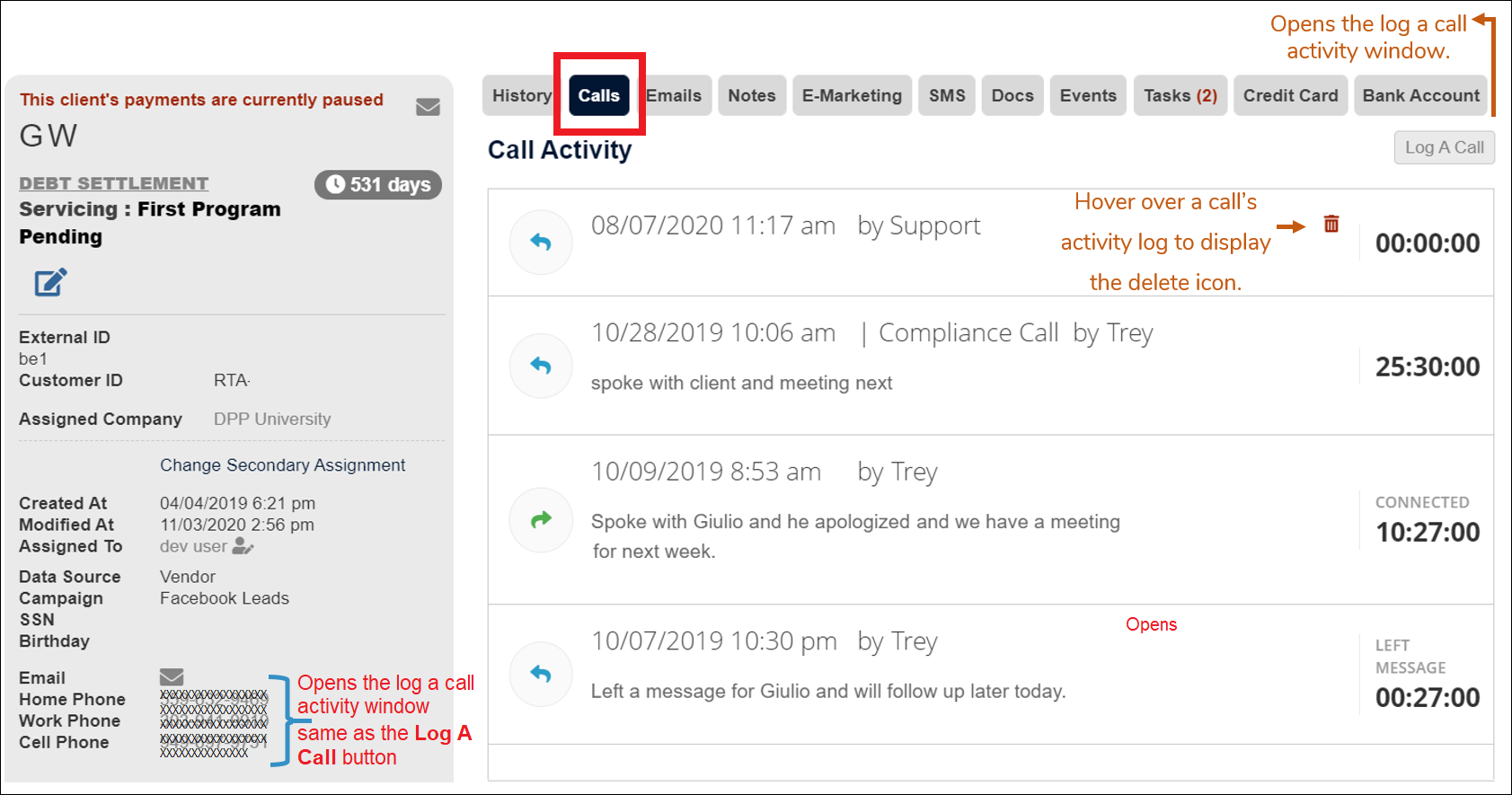 The Calls Tab is accessed by selecting the client you wish to investigate, and then clicking the Calls Tab from that Client's Dashboard (see the red highlighted image above).
You will see a "Call Activity" table containing any records of phone calls made and recorded by Forth or DPG. From here you can do one of the following:
Click

Log A Call; or
Click one of the phone numbers in the left-side panel.
Manual Call Logging

To manually log a phone call made to a client, click the Log A Call button just under the "Loans" tab (see the image above). The page shown below will then appear on the page.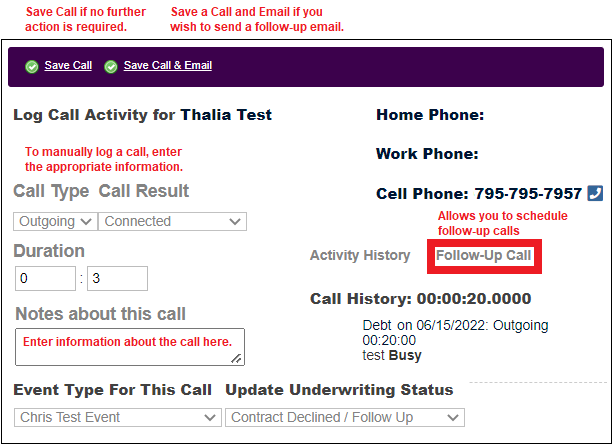 Scheduling a Follow-Up Call
To schedule a Follow-Up Call, click the Follow-Up Call link located to the right of "Activity History and additional fields appear.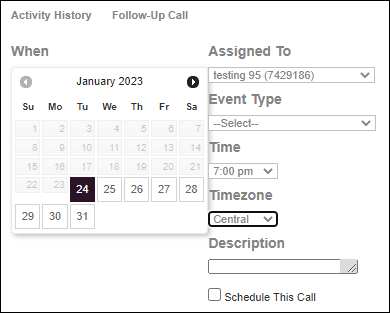 Select the following as desired:

When to schedule a follow-up with the client.
Assigned To to assign a user to contact the client.
Event Type to specify the reason for the follow-up.
Time and Timezone you want to schedule the phone call.
Description to enter details about the call.
Schedule This Call checkbox when selected will list the 10 contacts that are scheduled with your next upcoming Phone Call Events on your Dashboard tab.

Select Save Call found at the top left of the page OR to save this log and then forward it via email, click the Save Call & Email option (also shown above). The Send An Email window opens as seen below: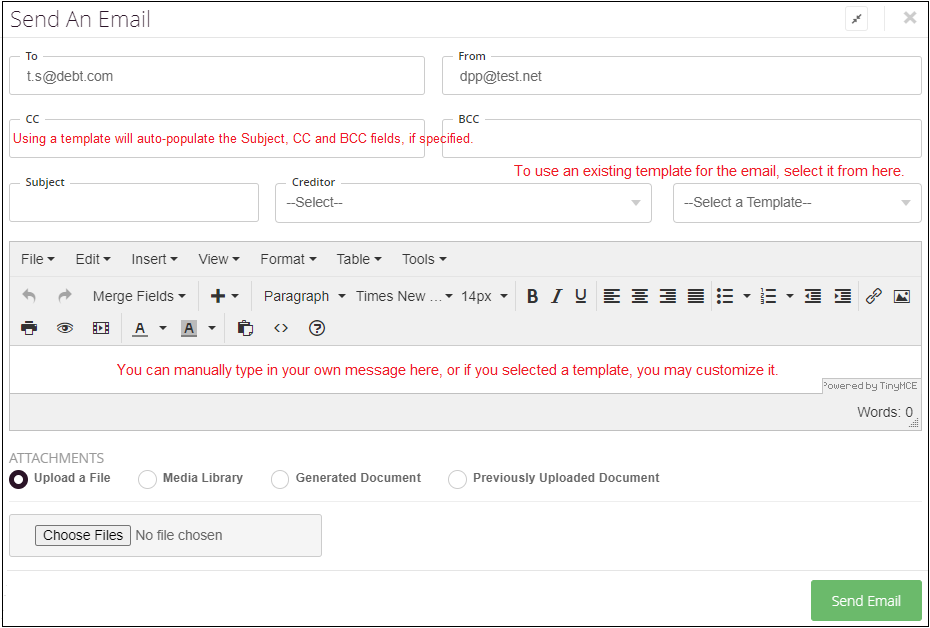 Fill out the fields as shown in the image above, and click the Send Email button when finished with your message.

Stored Information entered from the previous screen
Deleting a call
IMPORTANT
It is not recommended to delete a call record.
From the Client Dashboard, click the Calls tab.
Click the small red trash can icon next to the call you want to delete.

WARNING
There will be no confirmation check to ensure you want to delete the call record.
Integration-Controlled Call Logging
Integration-controlled call logging allows for the storage of calls as well as voicemail recordings. Below are examples of the Call Activity Table for each of the three (3) phone integrations with Forth: Bluerock, Ytel, and Freevoice.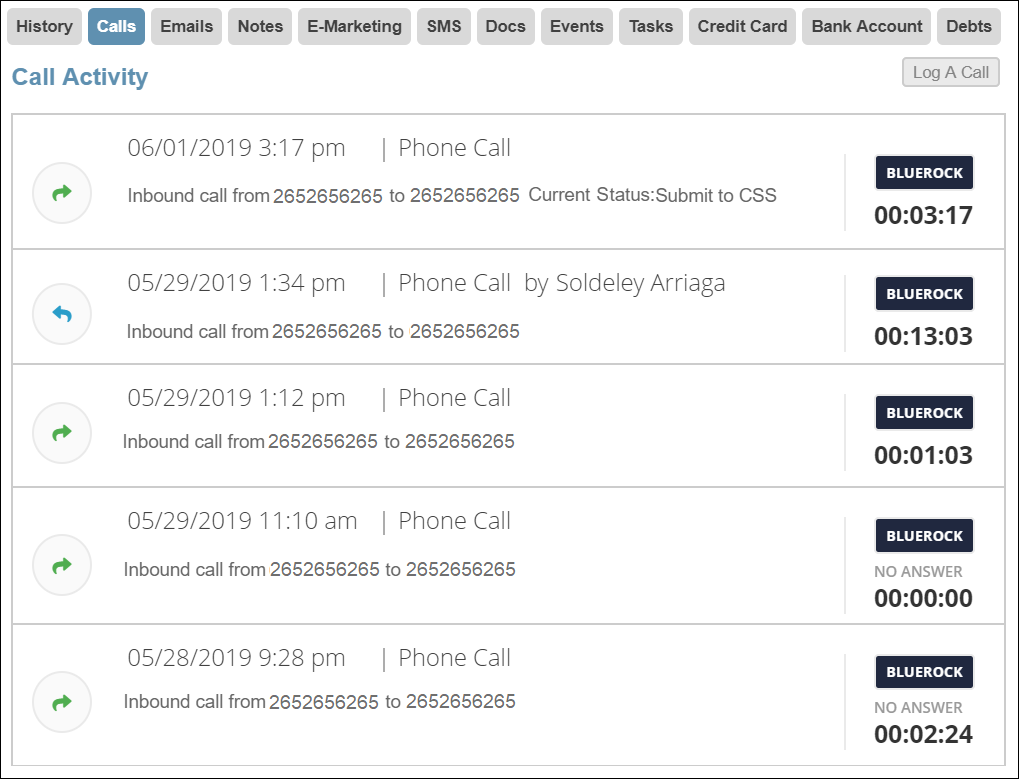 Bluerock® integration automatically generated call logs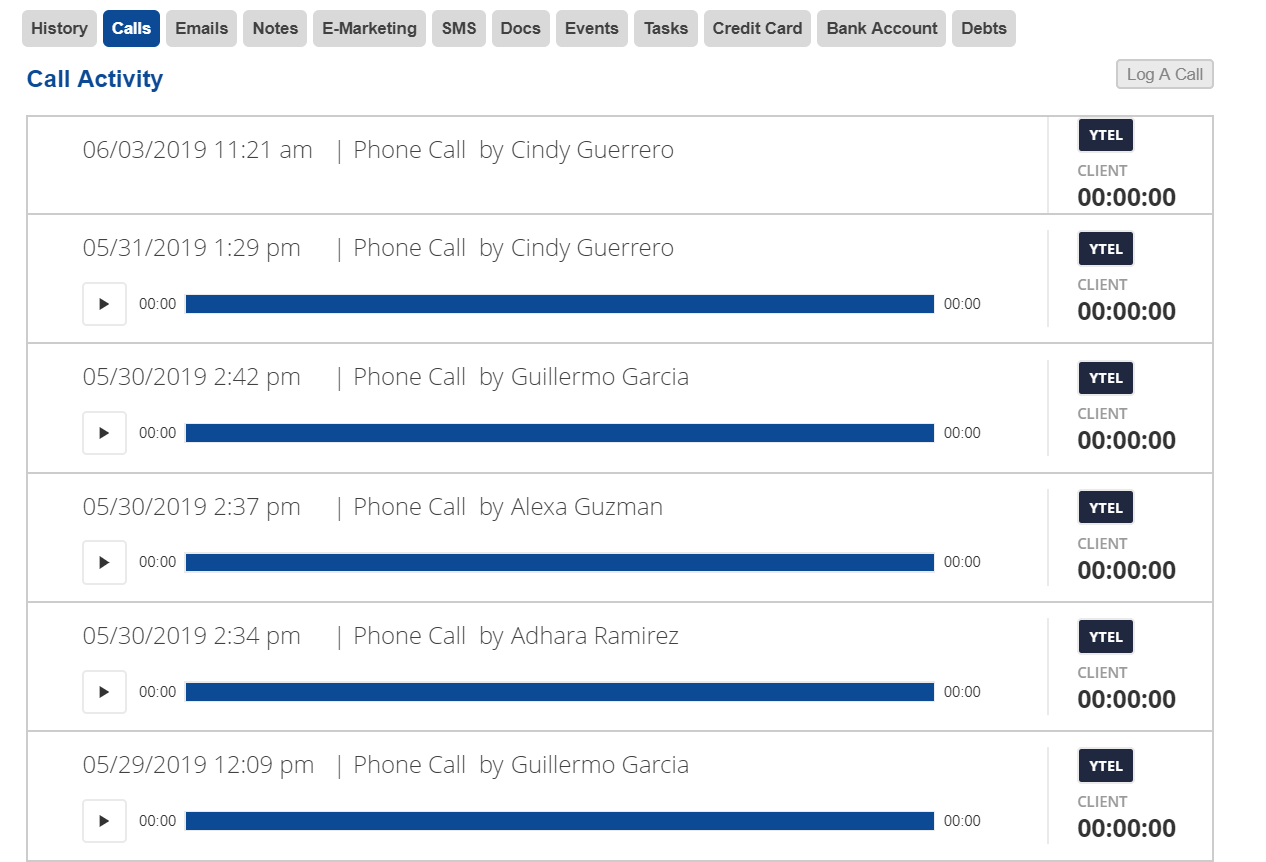 Ytel® integration automatically generated call logs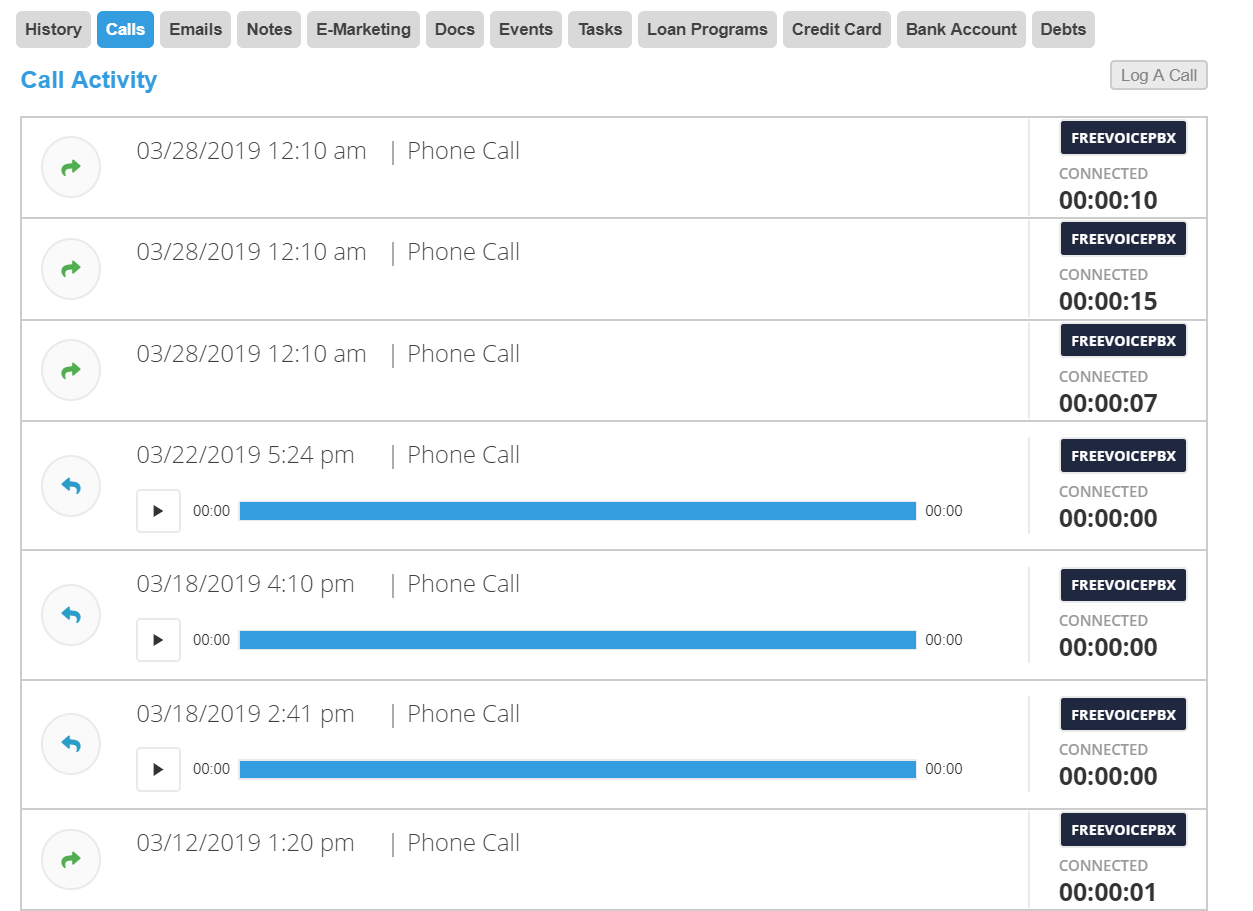 Freevoice® integration automatically generated call logs
Article Version History:
| | | |
| --- | --- | --- |
| Version | Effective Date | Description |
| Basic | 03/31/2021 | Initial Release |
| 0.1 | 08/03/2022 | Formatting Review Only; no subject matter changes. |
| 0.2 | 01/24/2023 | Added header and version control footer; Refreshed screenshots as part of domain move. |
| 0.3 | 02/20/2023 | Refreshed screenshots |