| | | | |
| --- | --- | --- | --- |
| Doc. Number | Article Title | Effective Date | Version |
| FHC-XX | Email Report | September 23, 2022 | Basic |
This article describes the "Email Report" available within the CRM. The Email Report allows management to track outgoing emails to each client within the system, and by whom those emails are sent.
To access this report, click on the Reports tab, and click on "Email" as shown in the image below.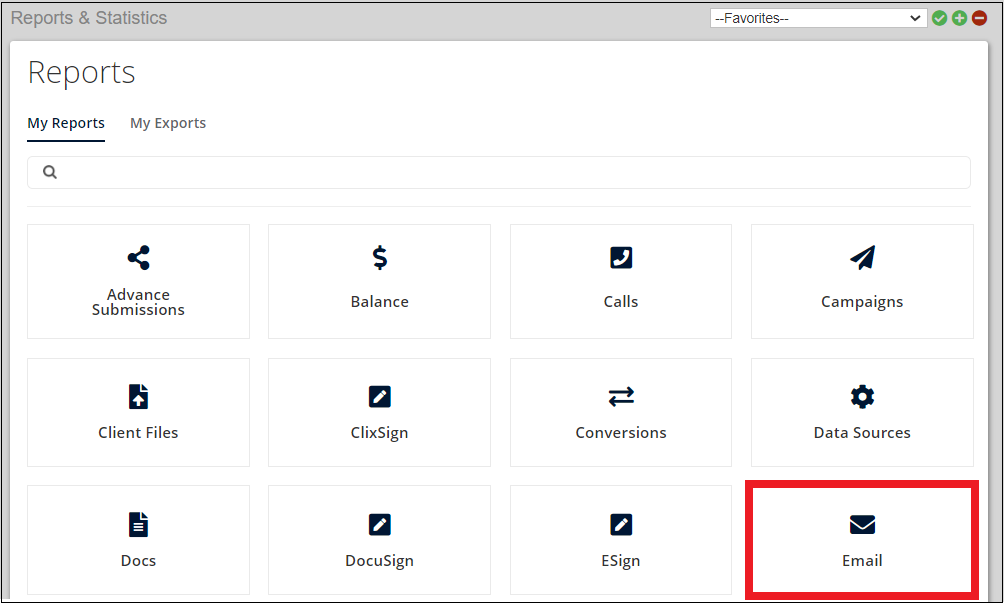 Using the Email Report
1. Select the "Count By" report type. This will determine how the data is displayed.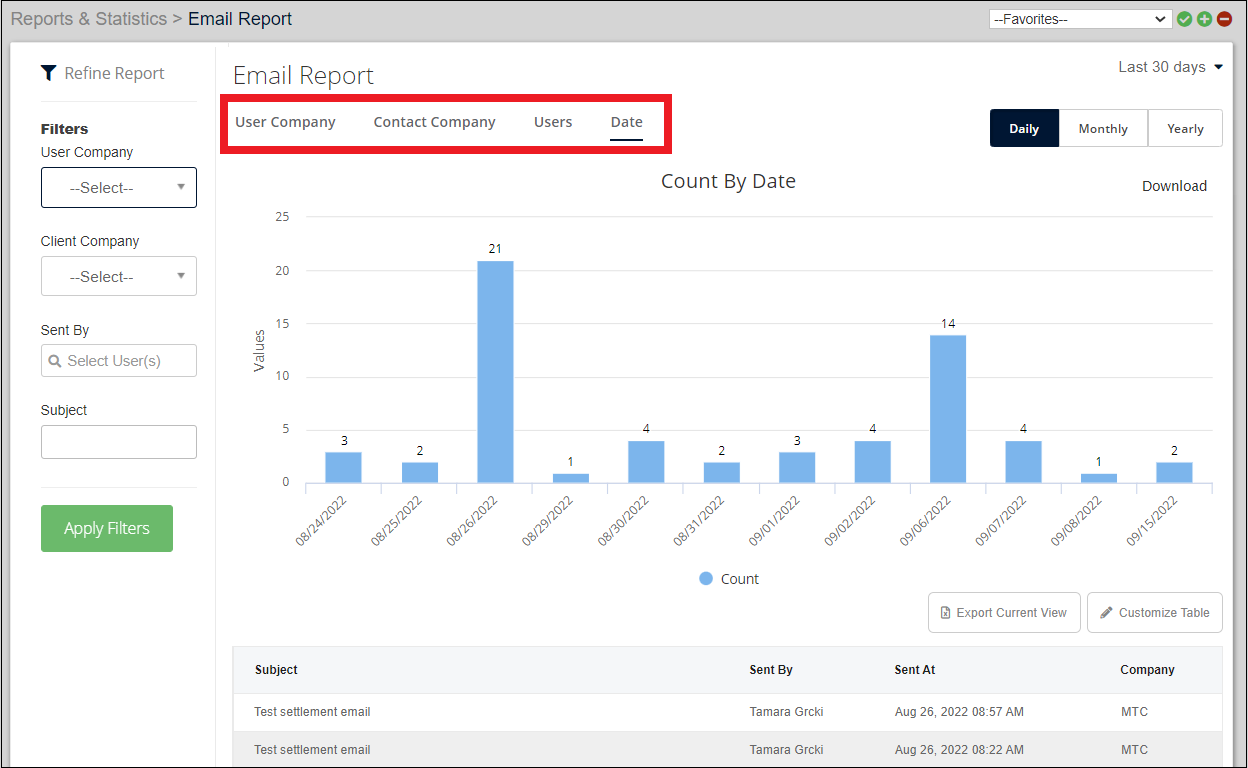 2. Configure the filters, then click Filter. This will determine what data is displayed.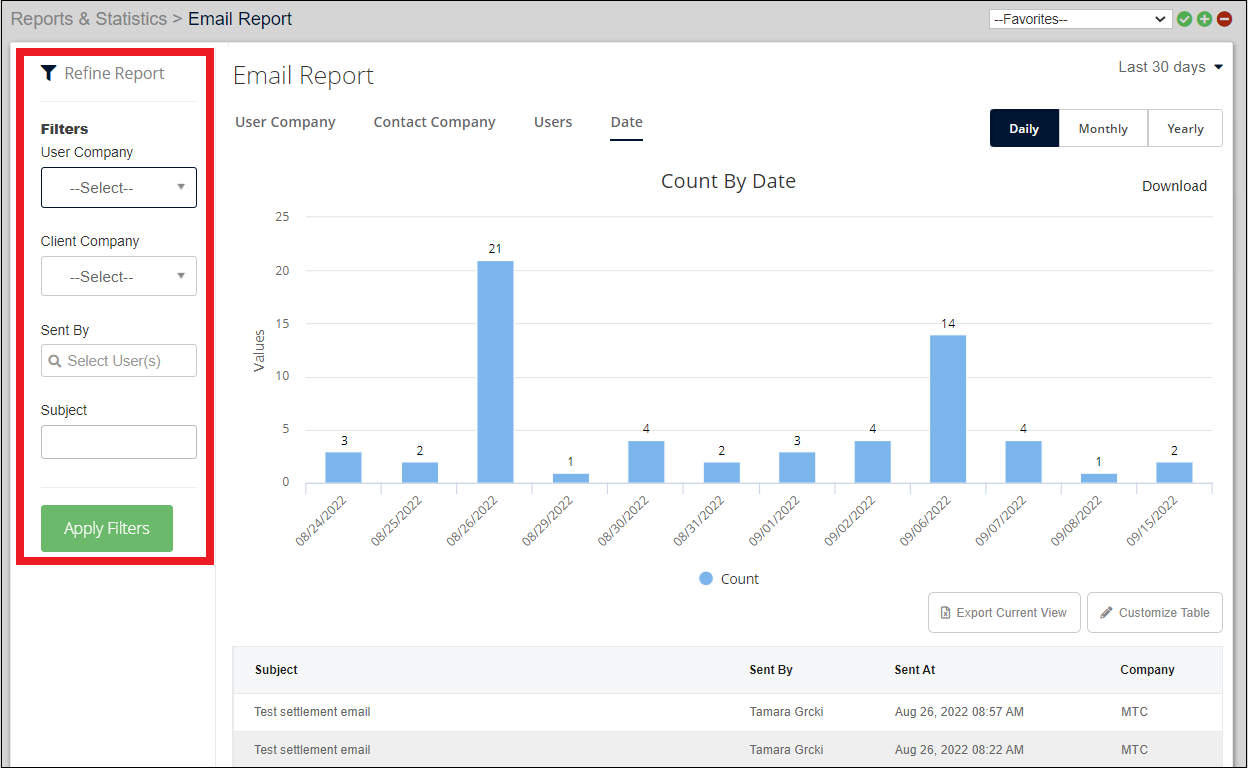 **Note: Click Download on the top right-hand side of the page to download an image of the graph (see below for downloading formats available).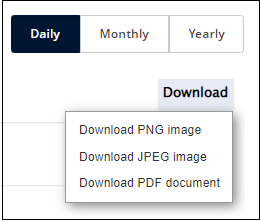 3. Beneath the graph is a complete list of all emails taking into account any filters you may have assigned. To change how the elements are reported within the table (i.e., order of the columns, additional columns, etc.), click the"Customize View" button (see below) to make any changes you require. Once you have finished your customizations of the table view, click the "Save and Close" button at the bottom right of the dialog box (see below).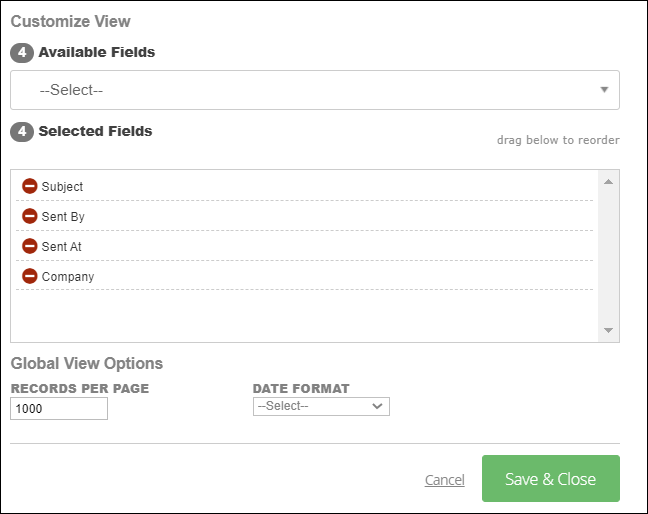 To export the data into a spreadsheet, click Export Current View, found just above the email lists.