Effective Date: 7/27/2022
This article was developed to address how to add a payment within the CRM. 
1. Navigate to the Enrollment Details page of the contact for which you want to add a payment. This page can be accessed by clicking on the "Enrollment" button within the Client Dashboard.




Alternatively, you can access the Enrollment Details page from within the Enrollments Tab, by locating the contact in the list and clicking on the green arrow.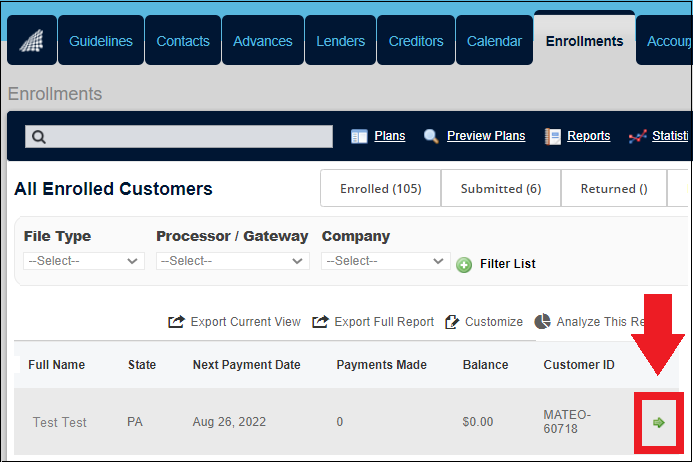 2. Now that you are on the Enrollment Details page, click "Add Payment"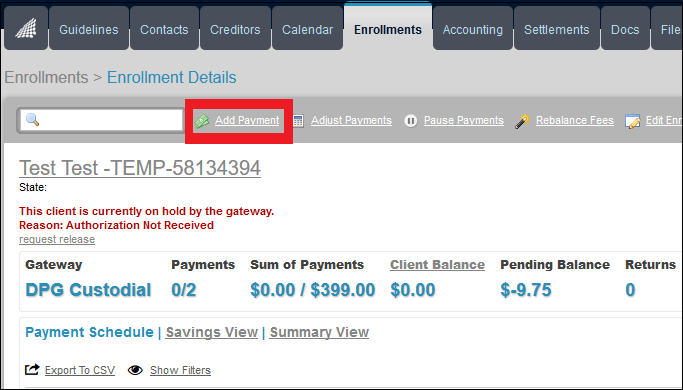 NOTE: For Business Loans File Type, you must instead add the payment from within the Advance. (pictured below)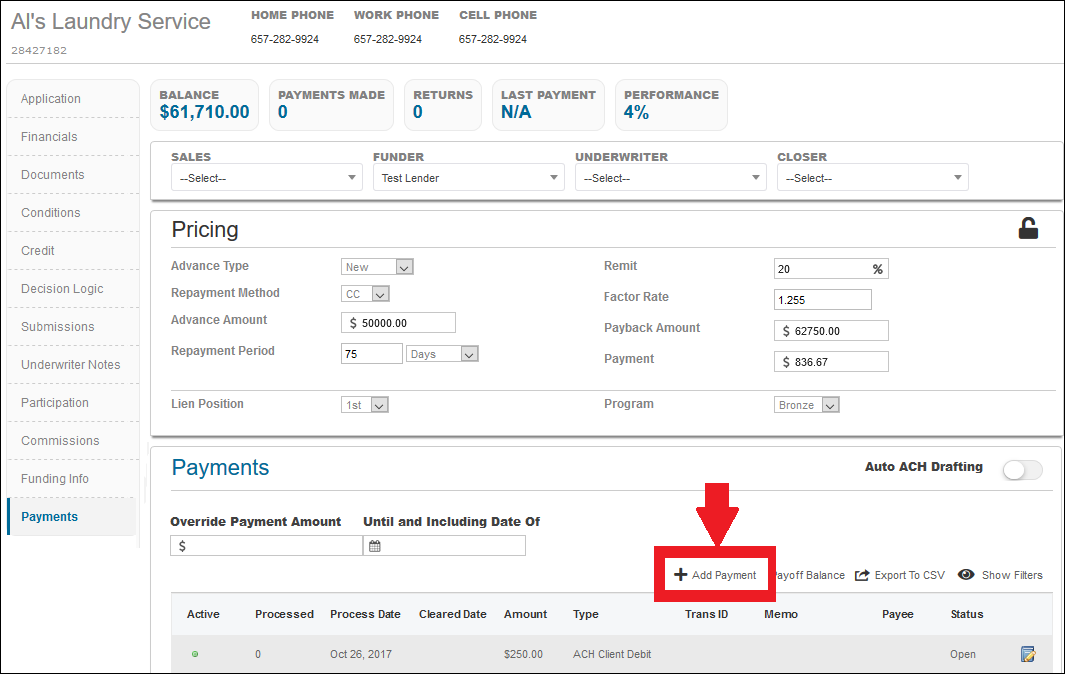 3. In the Add / Edit Payment layover window you can input the details for the new payment that you are adding. Start by selecting the Type (and Sub Type if applicable) and Process Date, then input the Amount (and Memo if needed).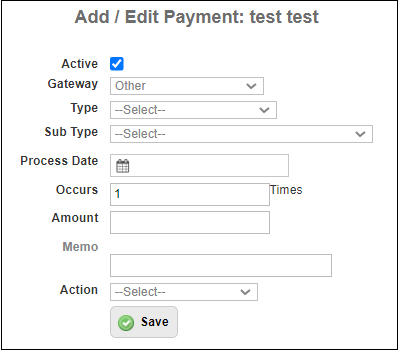 **When adding refund payments, select the Client Refund payment type.

4. When you are finished configuring the new payment, select the Action "Schedule Transaction" and click Save.



5. After adding the payment, you will now see it listed in the Transactions View on the Enrollment Details page (see red highlighted area below).